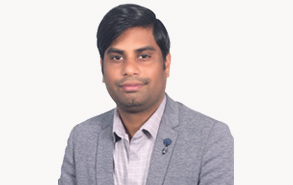 Sumit Burman
Senior Associate, Project Financing
Sumit is currently working as a Senior Associate with the Firm. He holds a First Class Bachelor's Degree in Commerce from HNB Garhwal University and qualified as Chartered Accountant in 2015 and since then has been associated with the firm. Over 4 years of his association with the firm, he has accumulated rich experience in the field of Accounts, Direct Taxation, Auditing and Assurance and Project Financing.
His specialisation in the field of Direct Taxation includes handling Search and Raid cases and assisting the Direct Tax team in representing the firm's client before Income tax Settlement Commission and other various levels of Tax Authorities, regularly serving and helping the clients on tax planning and compliances.
He also handles and possesses a rich experience in the field of Auditing and Assurance which includes Statutory Audits of Scheduled banks, Tax Audits of clients engaged in different field such as education, trading and other service sectors.
Sumit currently leads the of Project Financing wing of the firm and assists in raising all type of funds such as Short and Long Term Funds, Trade Finance, Structured Finance, Equipment Finance from Bank, Financial Institution and private funds. The main services provided includes preparation of Project Reports, Profitability Statements, Cash flow projections, Preparation of CMA Data, Project Viability, assistance in preparation of feasibility study of new project and expansion scheme, Restructuring of accounts, managing loan portfolio, helping clients obtain refinance at more viable terms etc.