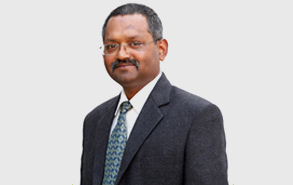 Sanjay Gaur
Director
A highly experienced and senior member of our team of personnel, Sanjay has been working with us since 1994. Supported with his team, he is responsible for the management of a distinct part of our statutory audit division which specifically overlooks the trading sector clients.
Sanjay leads our business unit handling the professional work of Societies which includes all Society related work right from the registration of Societies to overlooking compliance related work like filling of periodic returns. He has spent many years of his career developing expert knowledge in dealing with complex issues concerning Societies and thus gives opinions to most of our distinguished clients in this sector.
Owing to his experience of over 20 years in this field, he has been made responsible for the learning and development of many of our interns. Many of our current and alumni interns have completed their work tenure with us under Sanjay's able guidance and leadership. Our statutory audit department under the headship of Sanjay is geared to conduct audit under any applicable statute and understands the complexity of the statutory audit function.